Our story
Berries Pride, supplier of berries and soft fruit since 2020, is located in the Westland region. Our team of 35 employees is dedicated to supplying the highest quality strawberries, blueberries, raspberries, blackberries, redcurrants and speciality berries from all over the world, all year round. Our company is built on the principle: we are stronger together. Better together!
Our goal
Our goal is to be the leading supplier of berries and soft fruit to the European retail market.

Mission and vision
Our vision
To create category growth for European customers by offering a constant supply of high-quality berries all year round and improving the well-being of consumers.
Our mission
To supply tasty berries to the European market by becoming the most cost-effective, transparent, dynamic and value-added European berry company. We achieve this through long-term and sustainable partnerships with growers and customers.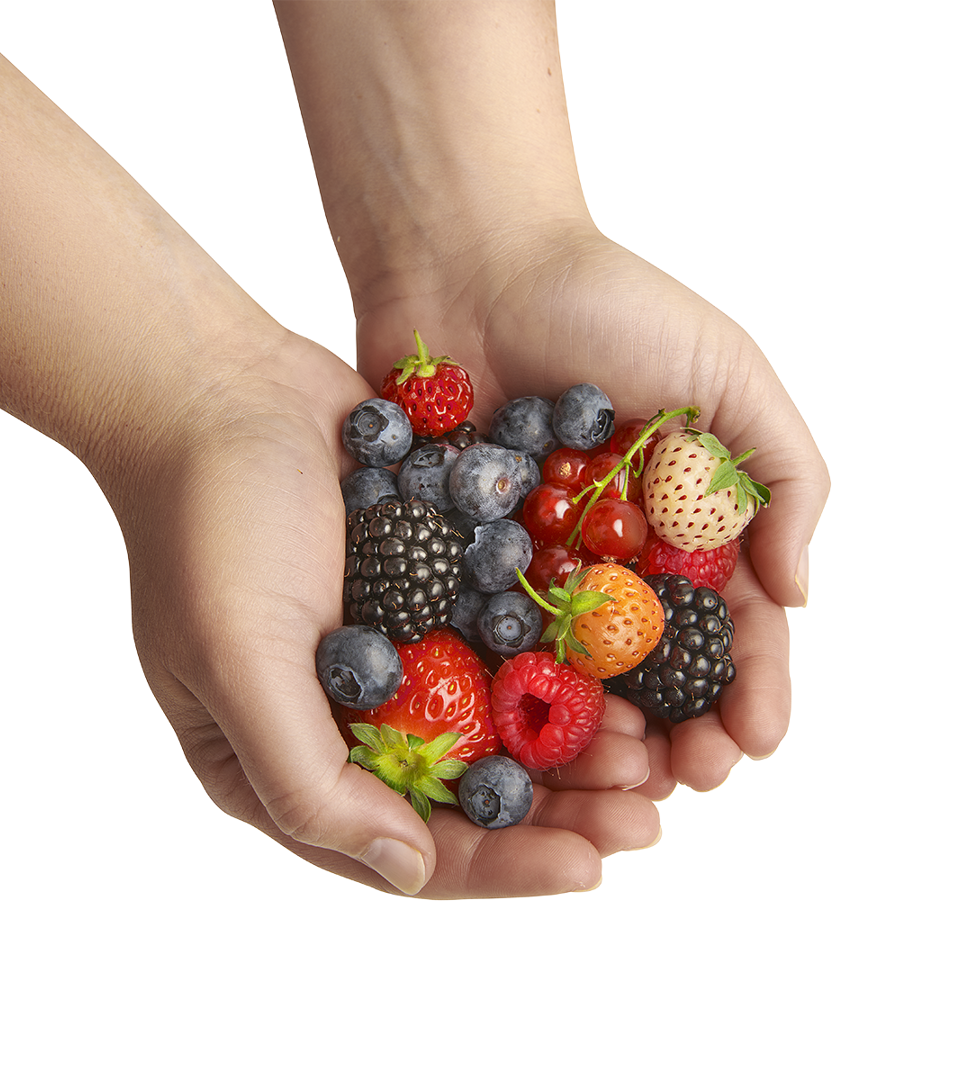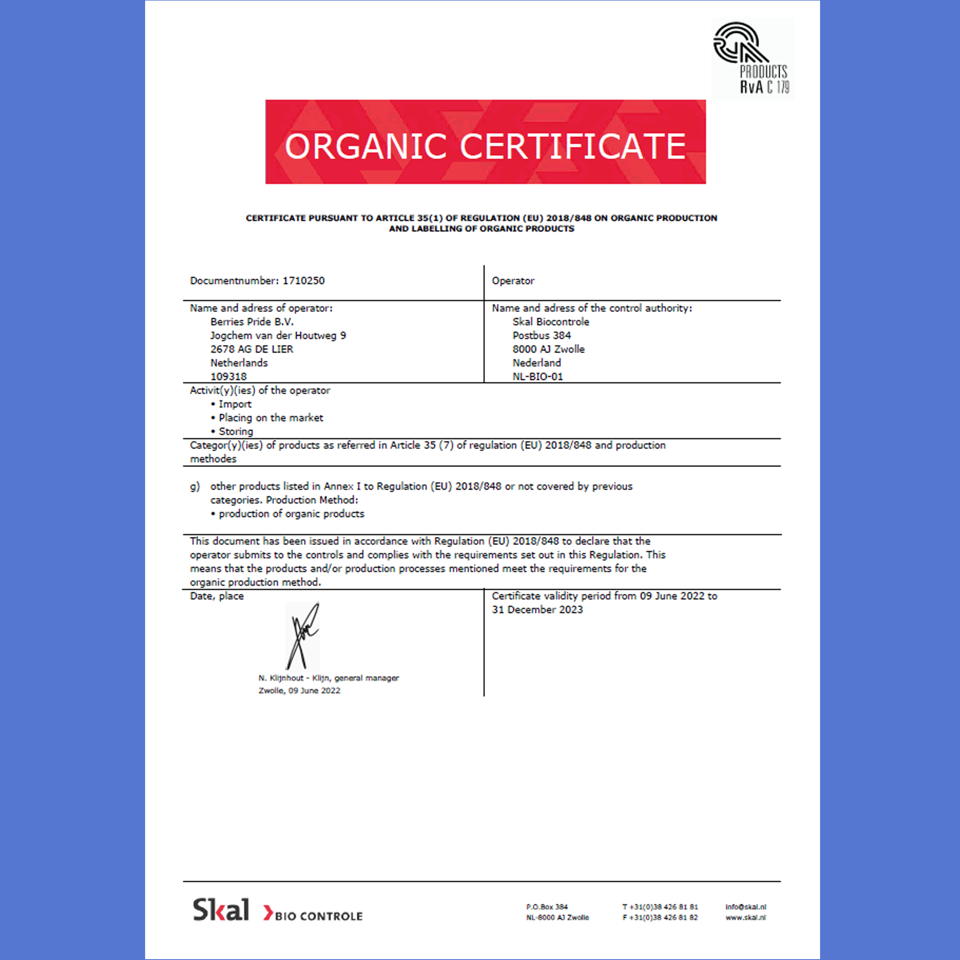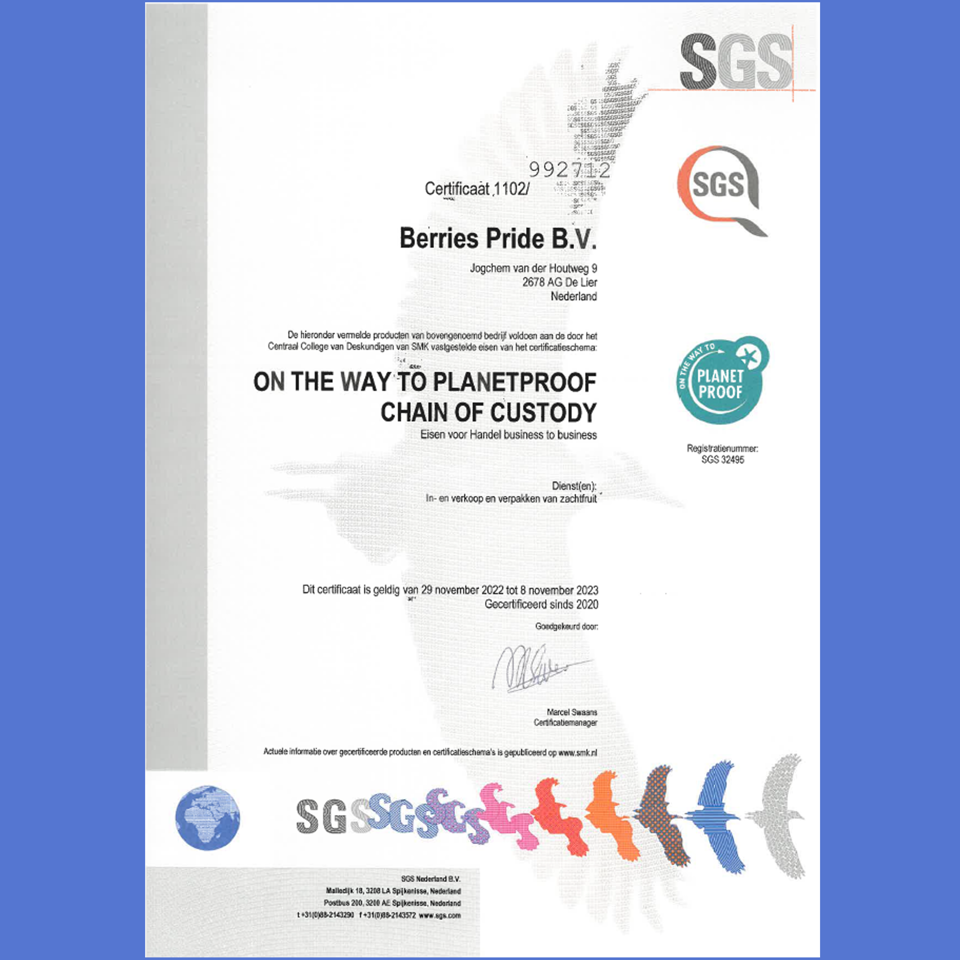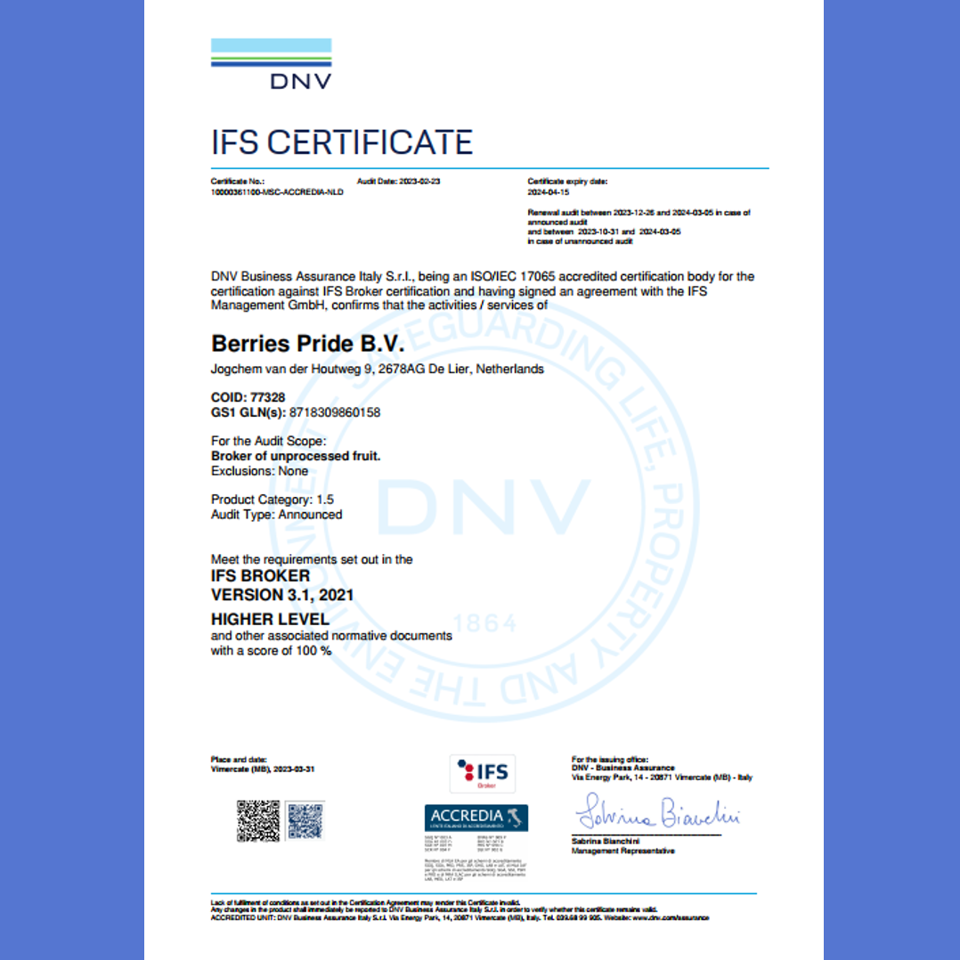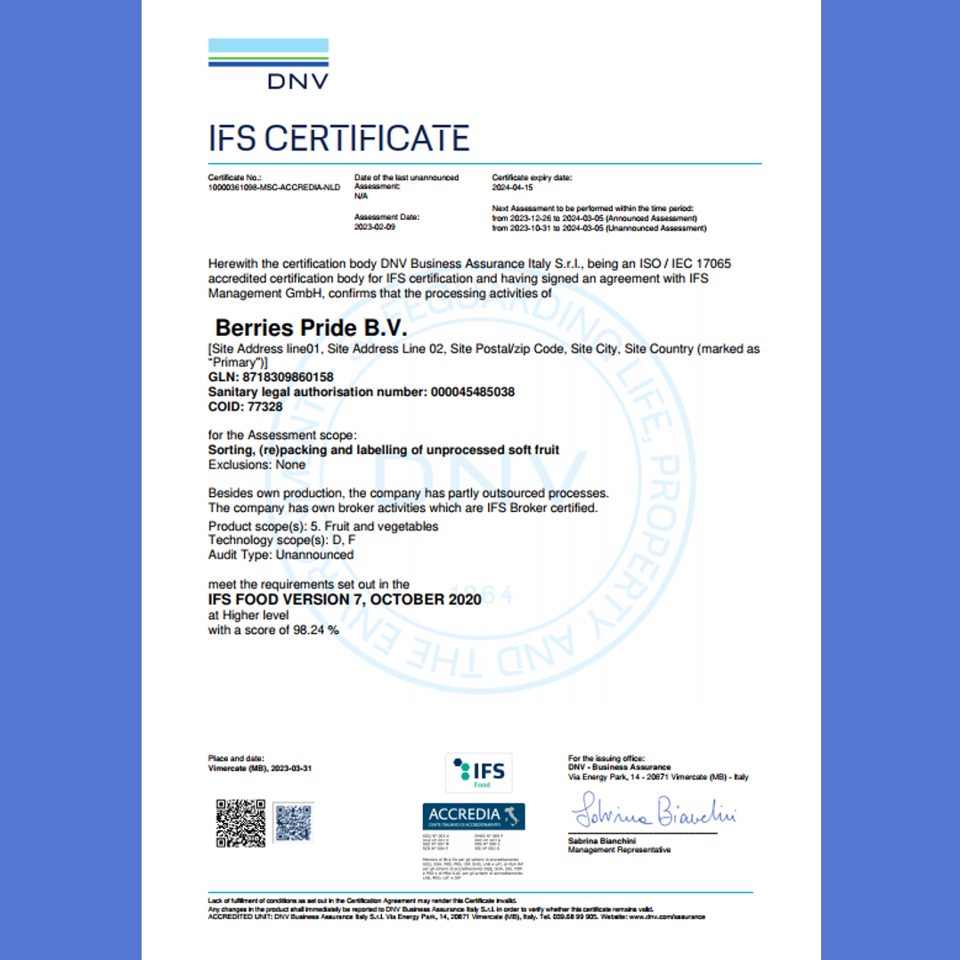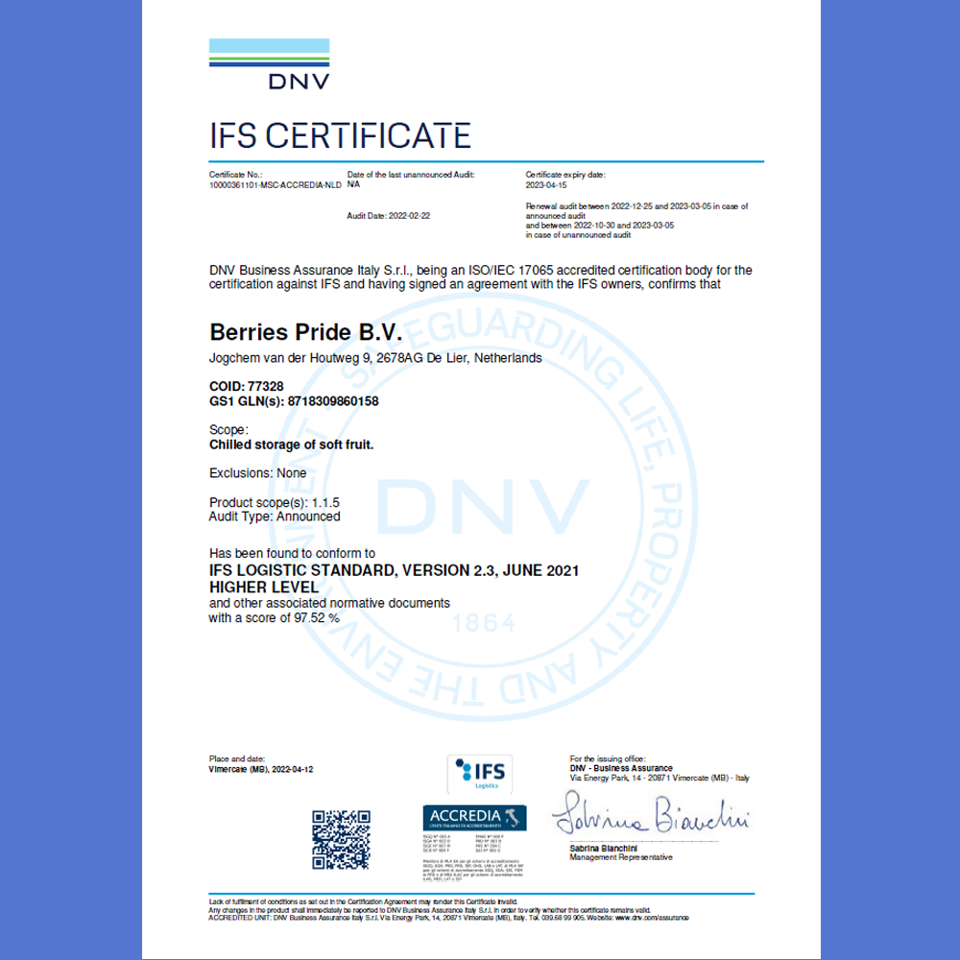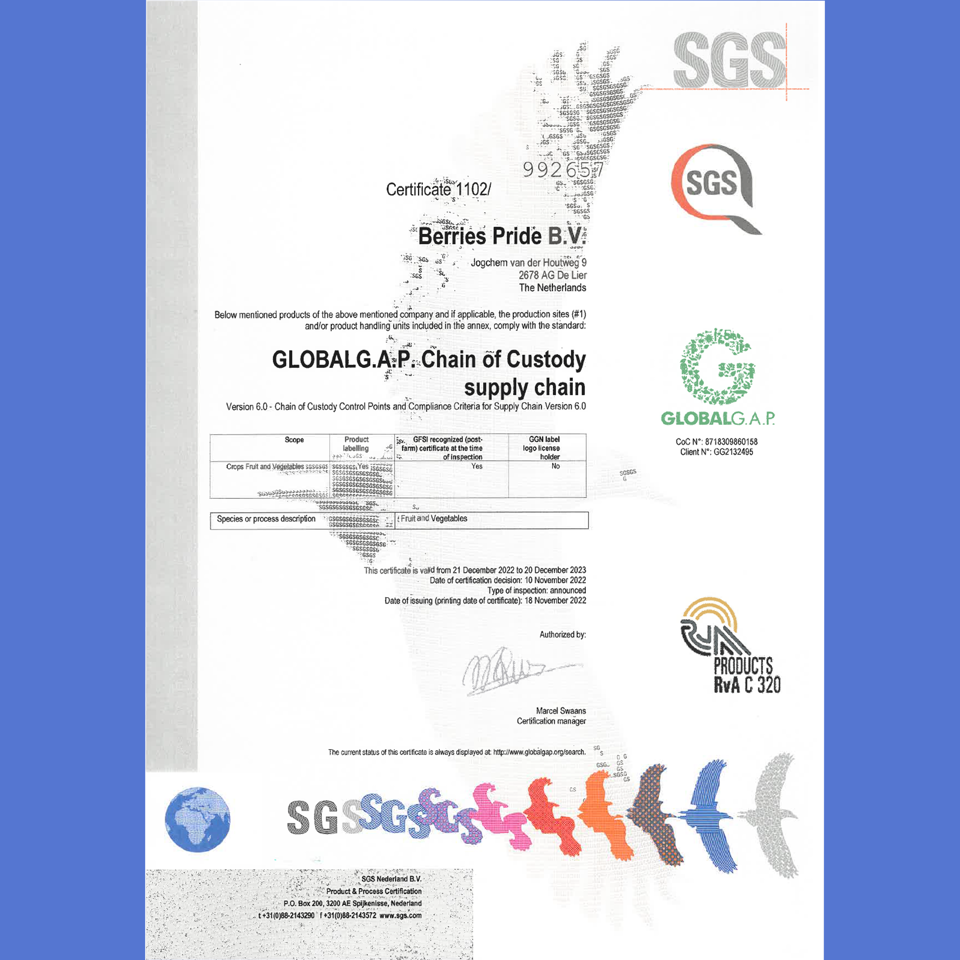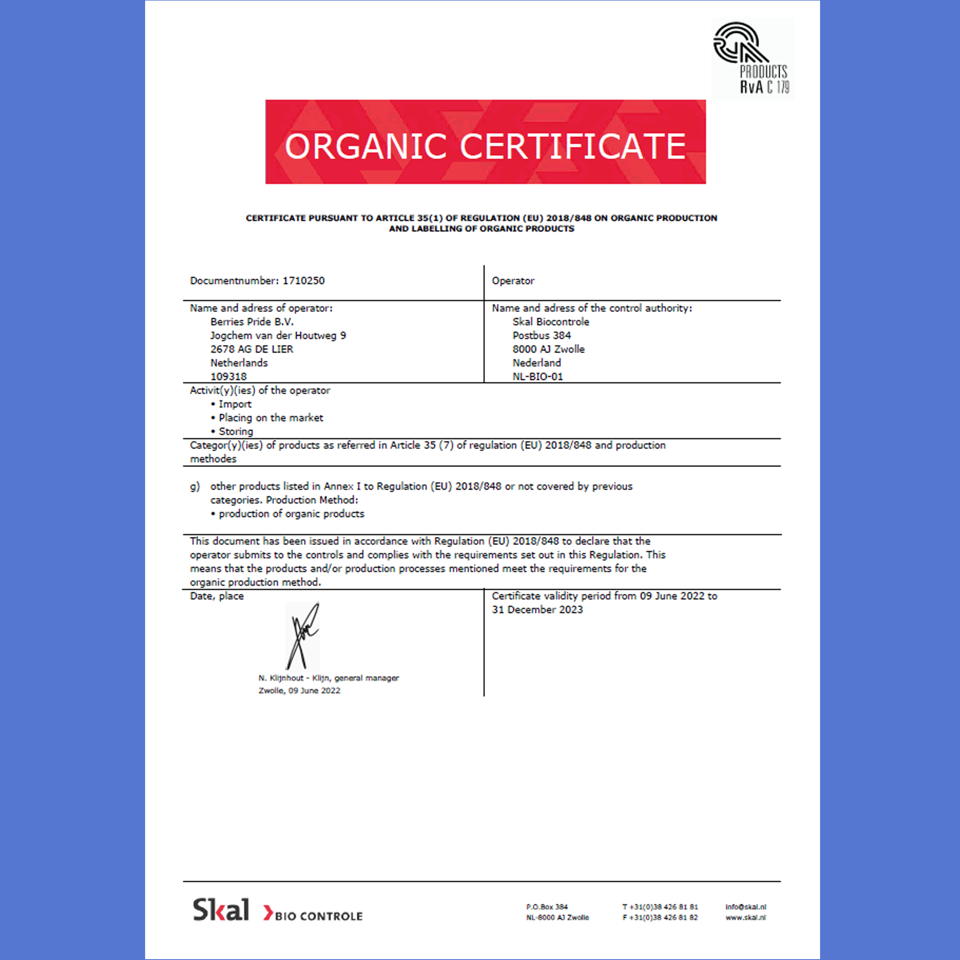 SKAL certificate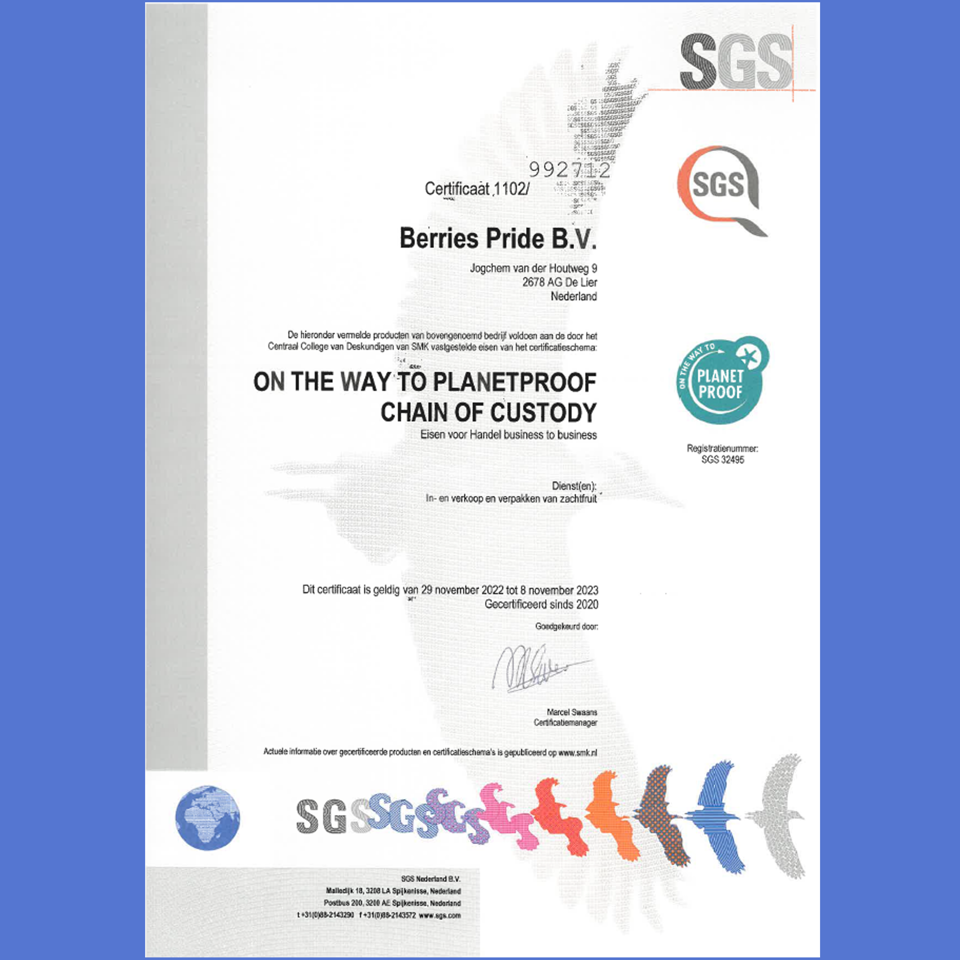 On the way to PlanetProof certificate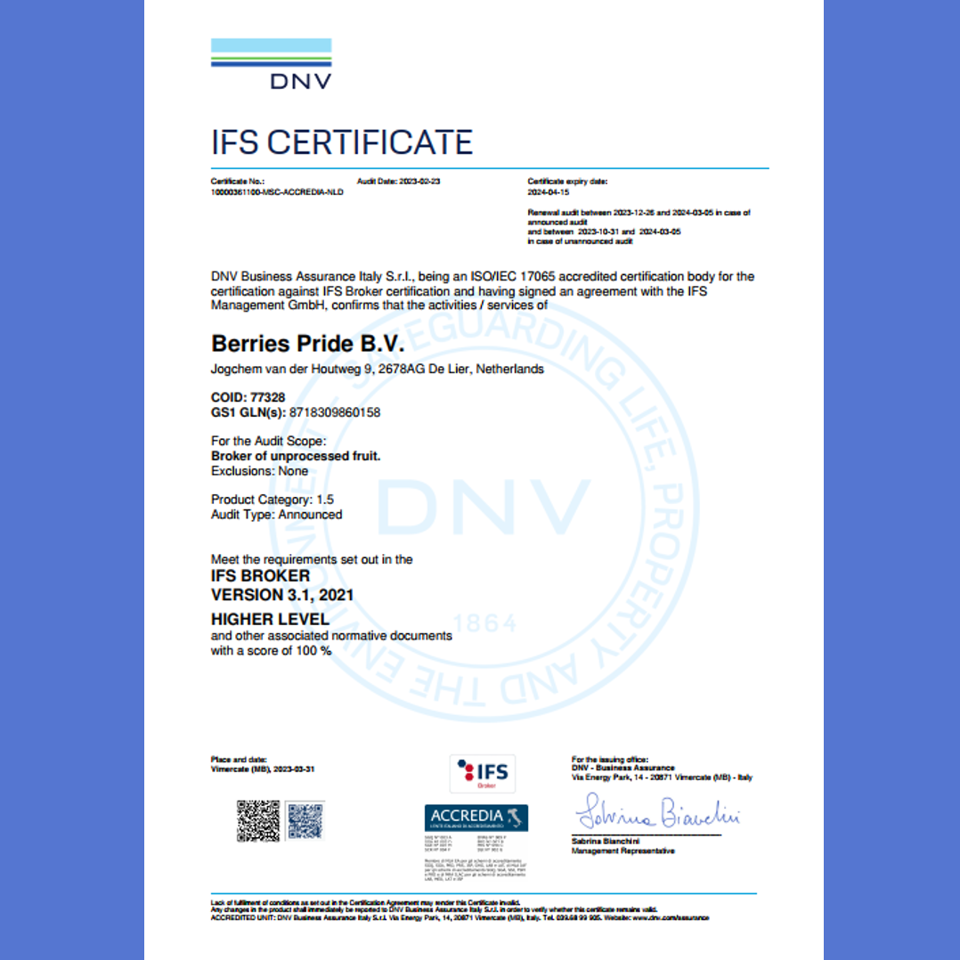 IFS Broker certificate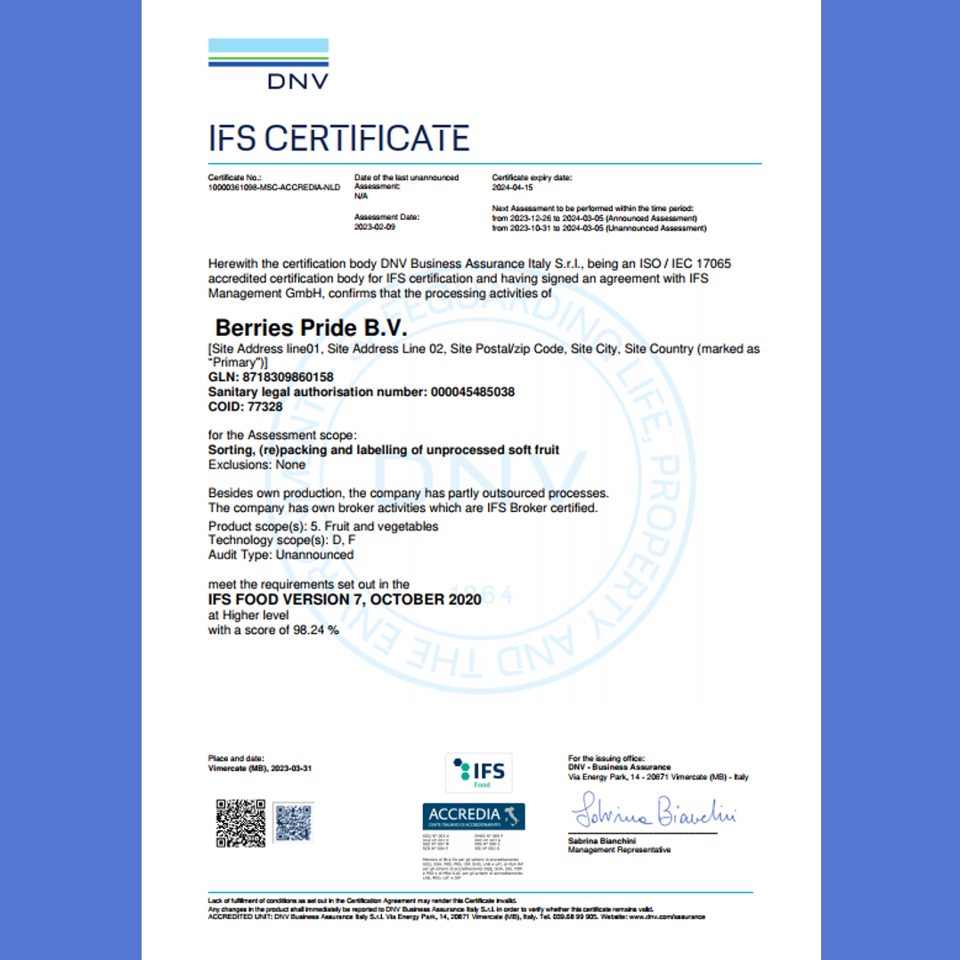 IFS Food certificate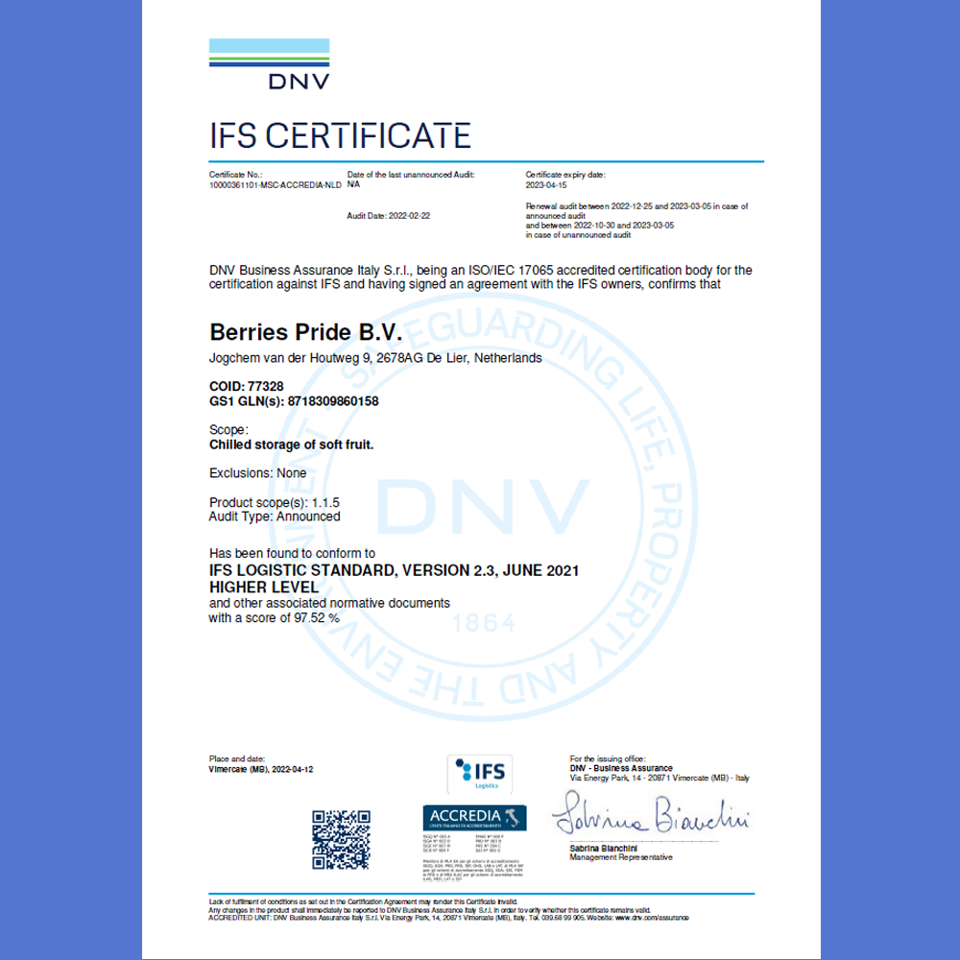 IFS Logistics certificate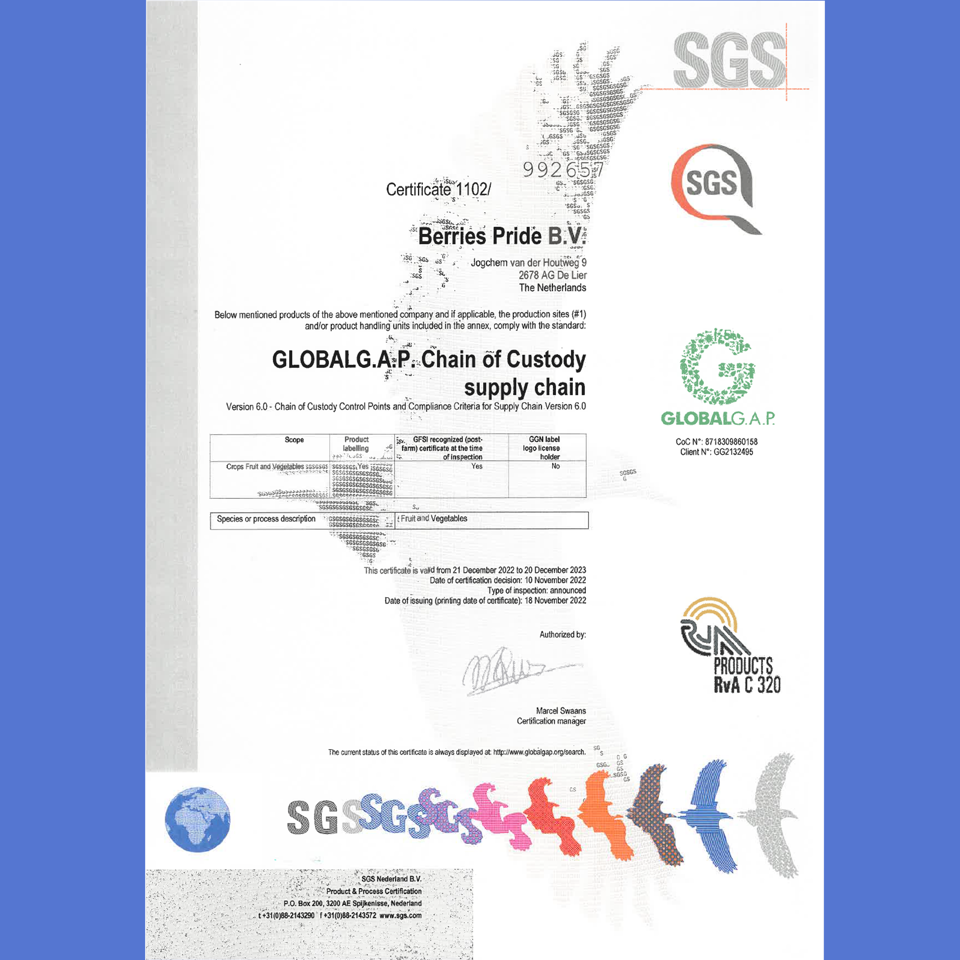 The GLOBALG.A.P. Chain of Custody Standard certificate