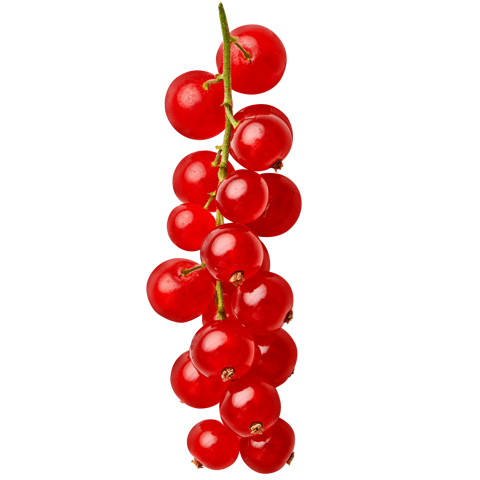 Redcurrants
With their shiny appearance and bright red colour, redcurrants are real eye-catchers on the fruit shelf. Redcurrants grow in beautiful elongated bunches on a branch. They taste intensely sour and have a crunchy bite.
Go to content
Availability
Good available
Available
Little availability
Country

Jan
Feb
Mar
Apr
May
Jun
Jul
Aug
Sep
Oct
Nov
Dec
Netherlands

Netherlands

Available

Available

Available

Low availability

Low availability

Available

Good availability

Good availability

Available

Available

Available

Available

Chile

Chile

Low availability

Low availability

Portugal

Portugal

Good availability

Good availability

Available
Growing and harvesting
Redcurrant growers plant the young shrubs quite far apart to give them enough room to grow. The pickers use a small knife to harvest the bunches one by one. The growers have special storage cells to store the redcurrants under the right conditions. In this way, the quality stays perfect for months and the berries are transported to Berries Pride per order in the correct packaging.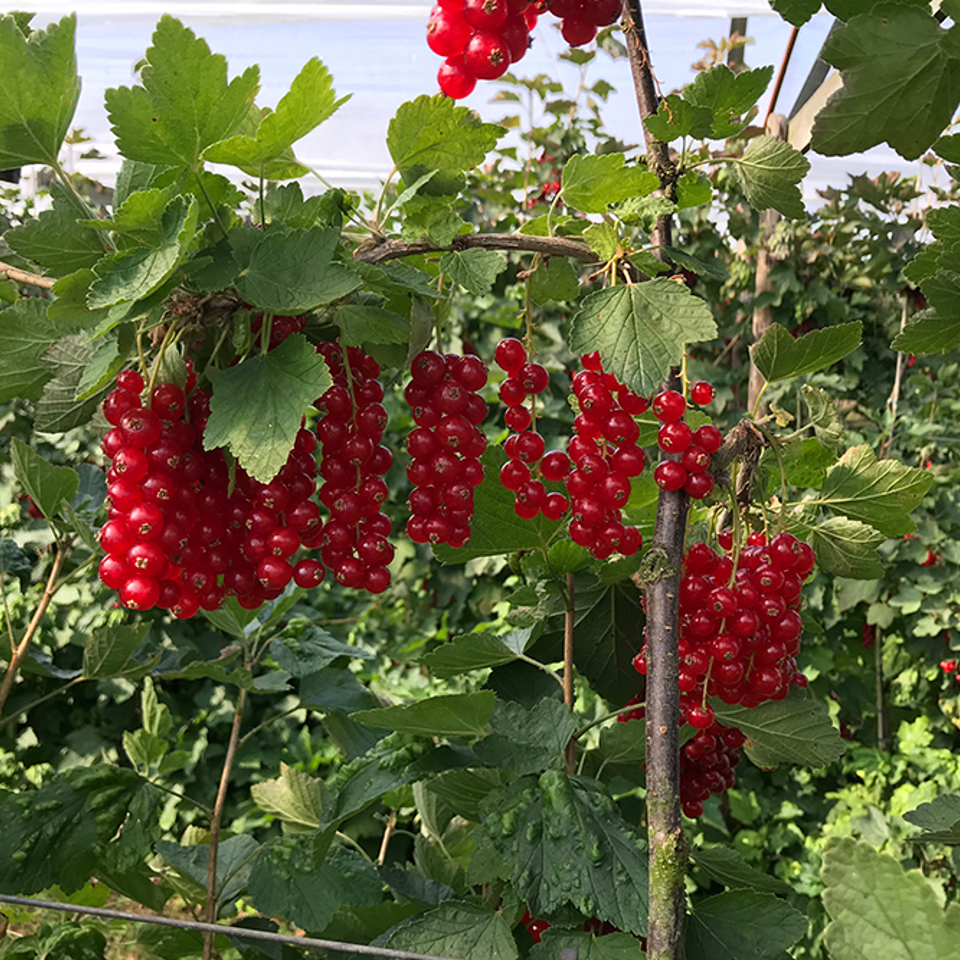 Packaging options
We offer a range of EAT ME packaging options for our redcurrants. The most common packaging is a cardboard or plastic tray of 125 grams (per package of 12 x 125 grams). In this packaging, the redcurrants optimally retain their juiciness and quality.
We expect to launch our fully sustainable packaging line very soon. If you are curious about this sustainable packaging line, or looking for tailor-made solutions, please discuss them with Sebastiaan van Altena.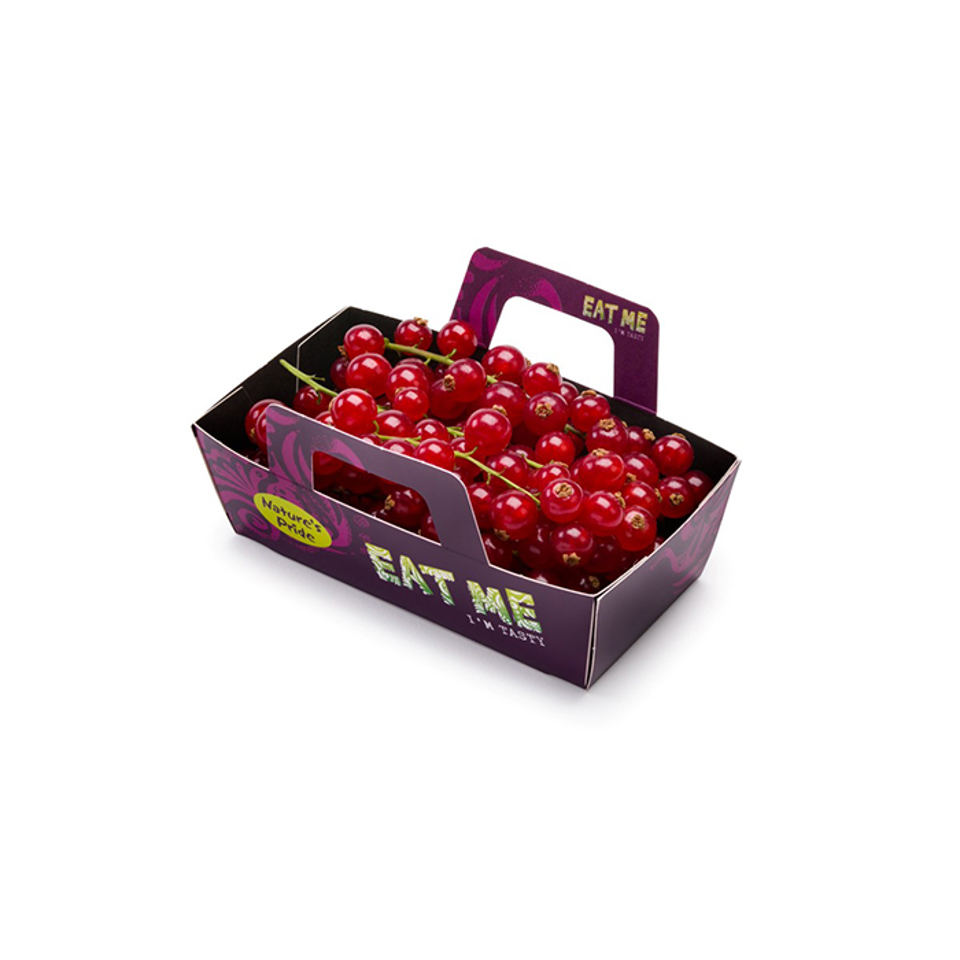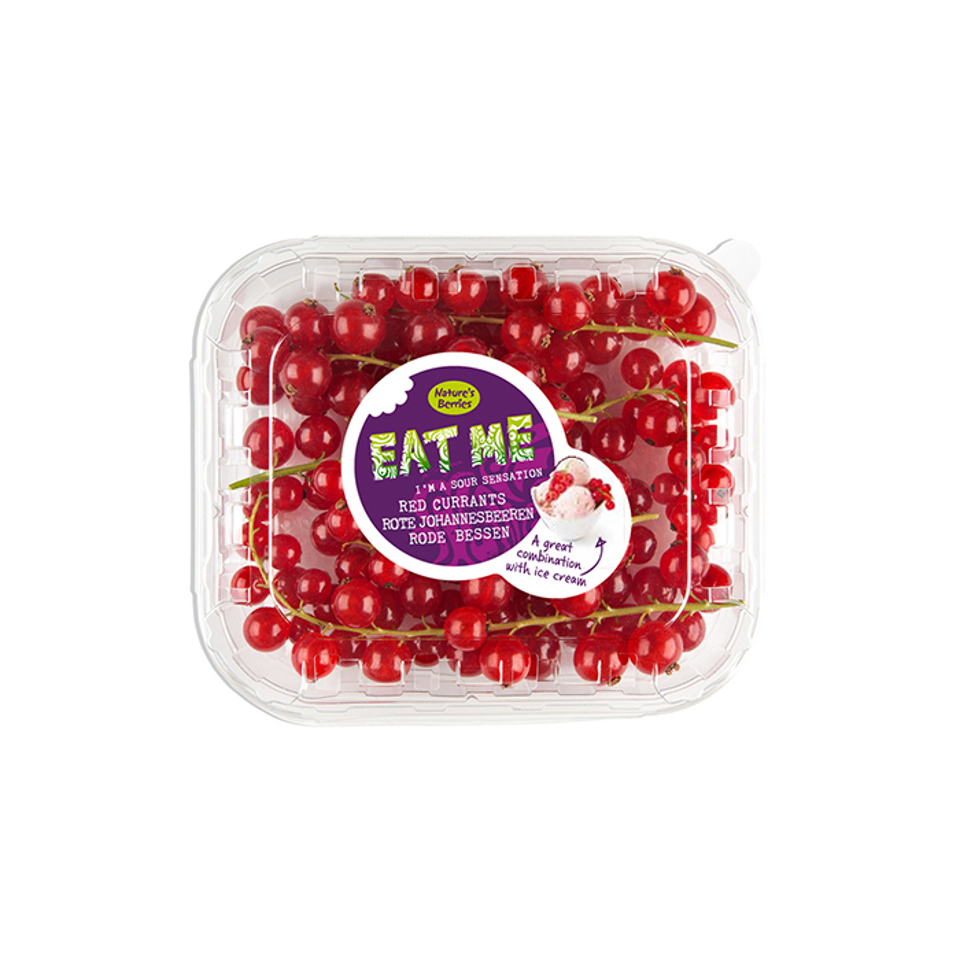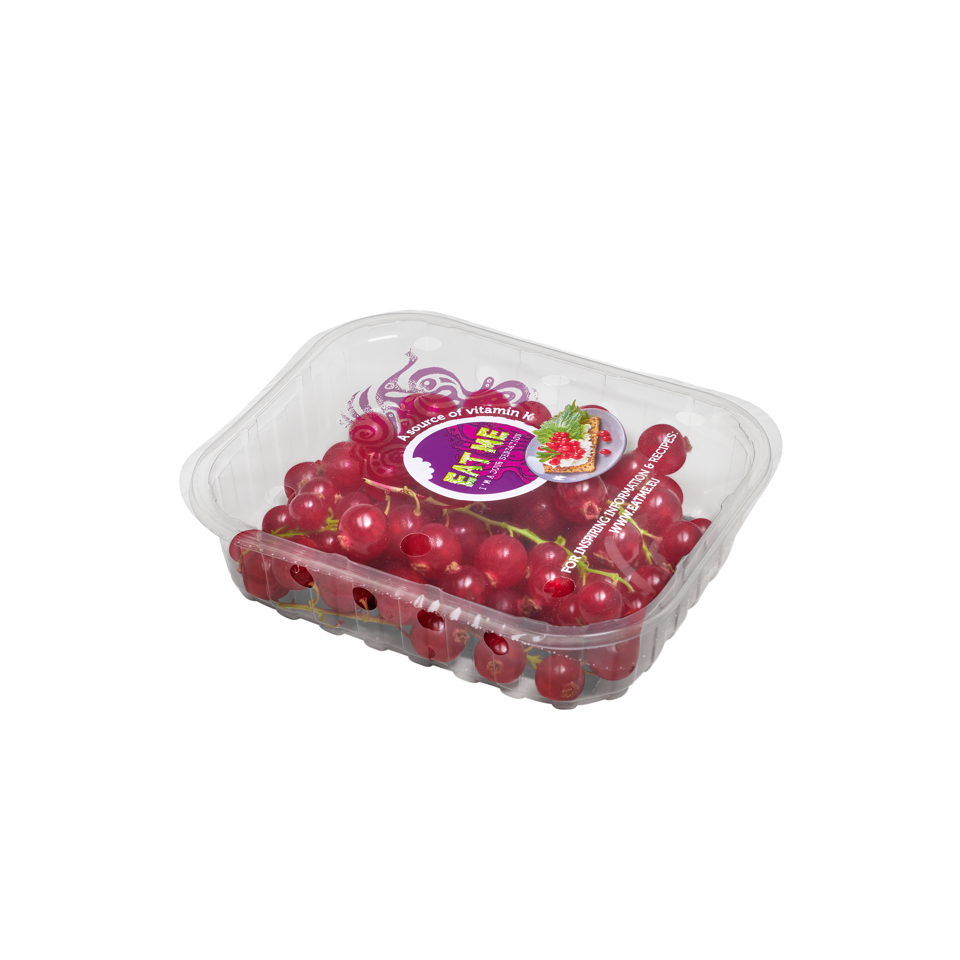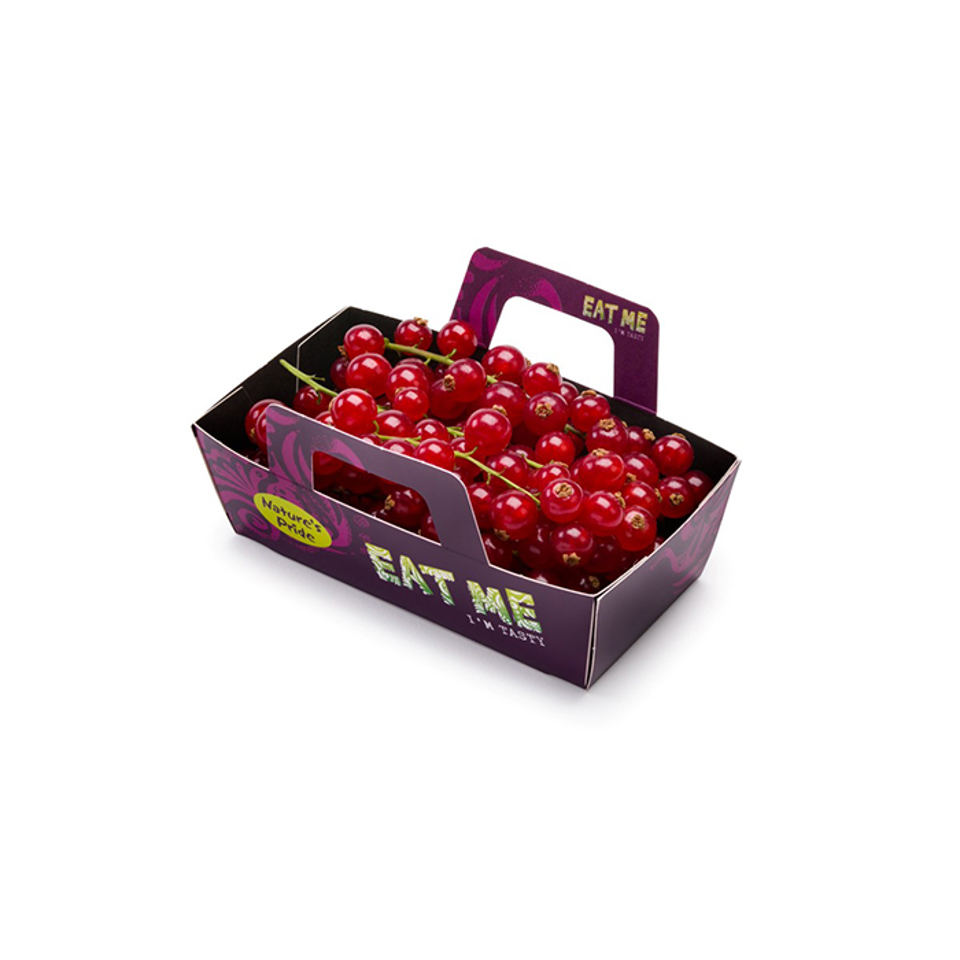 Redcurrants in cardboard tray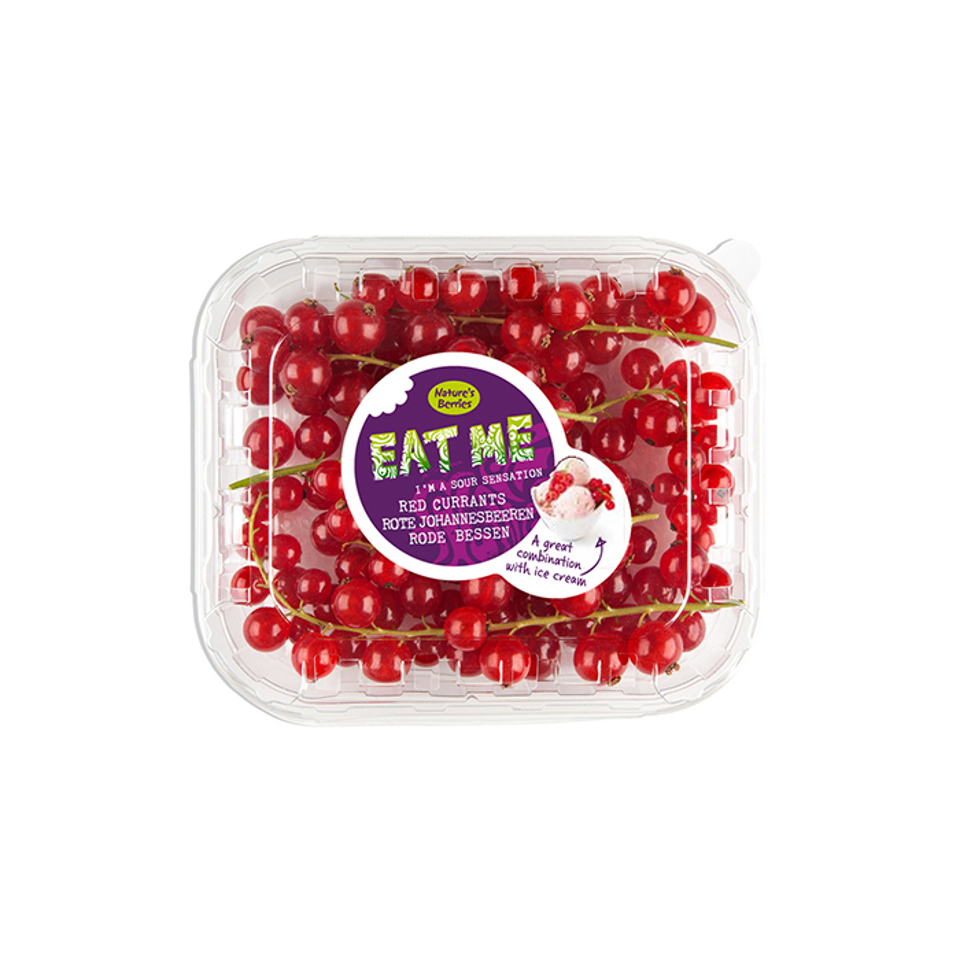 Redcurrants in plastic tray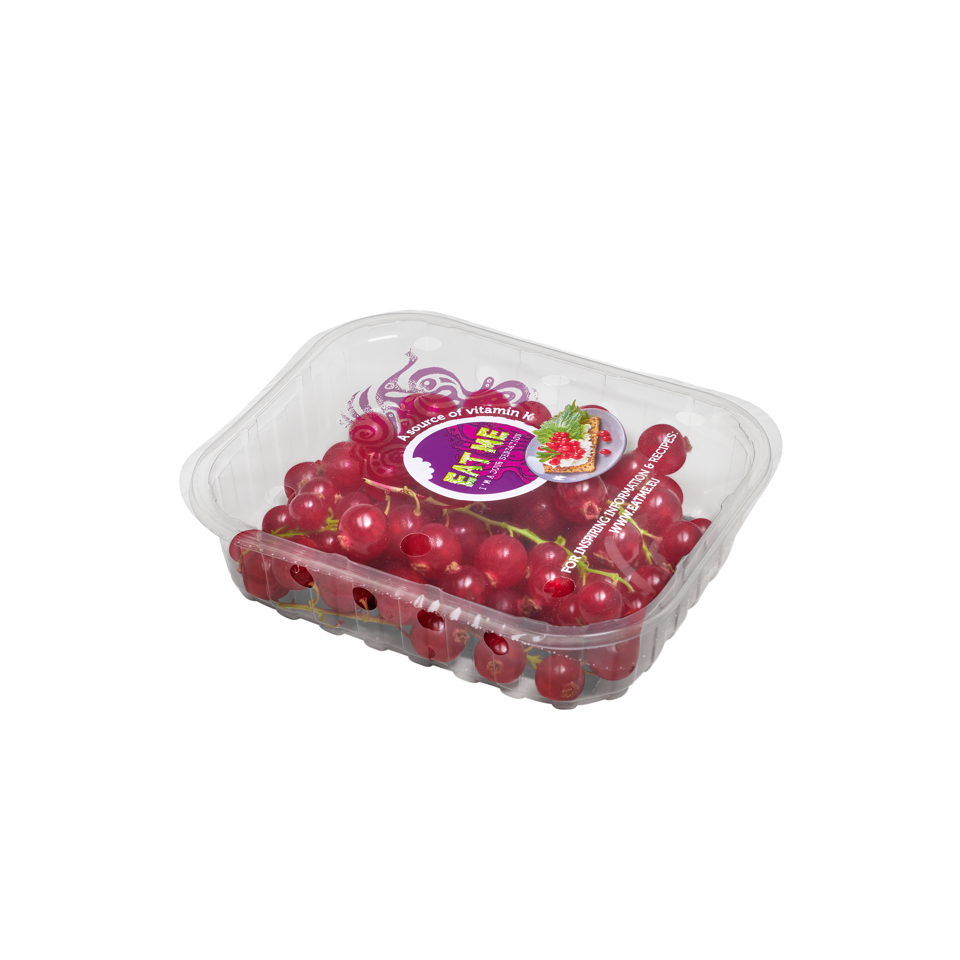 Topseal
Storage advice
Transport Refrigerated storage and transport are essential. Redcurrants prefer a temperature between 2 and 4˚C.
The perfect location to maintain quality in-store is the refrigerated section.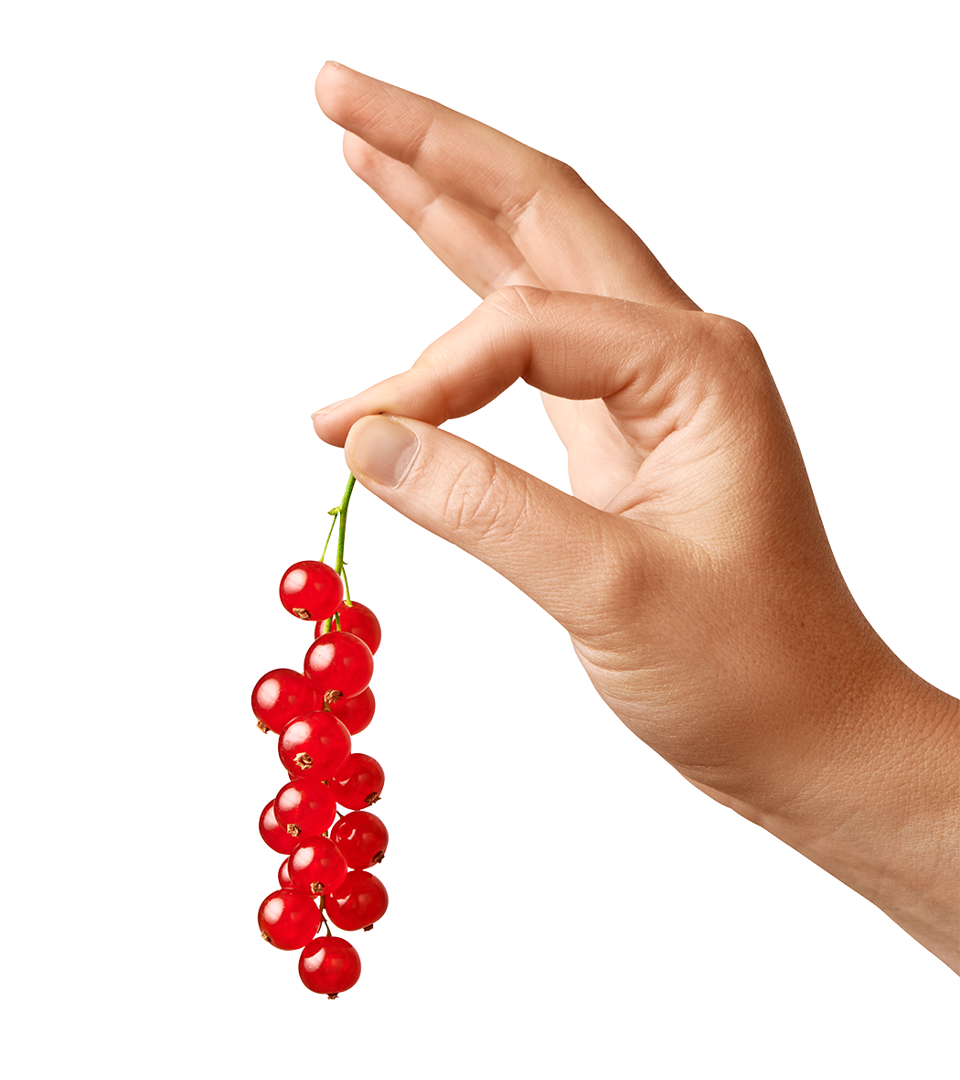 Nutritional value
Energy: 36 kcal/152kJ. Fat: 0.0g. Saturated fatty acids 0.0g. Carbohydrates: 4.4g. Protein: 1.1g. Salt: <0.01g. Dietary fibre: 3.4g.
Percentage of daily reference intake: Vitamin K 15% 11 µg. Potassium 15% 295 mg.
Redcurrants are a source of vitamin K, which contributes to normal blood clotting and supports the formation and maintenance of strong bones.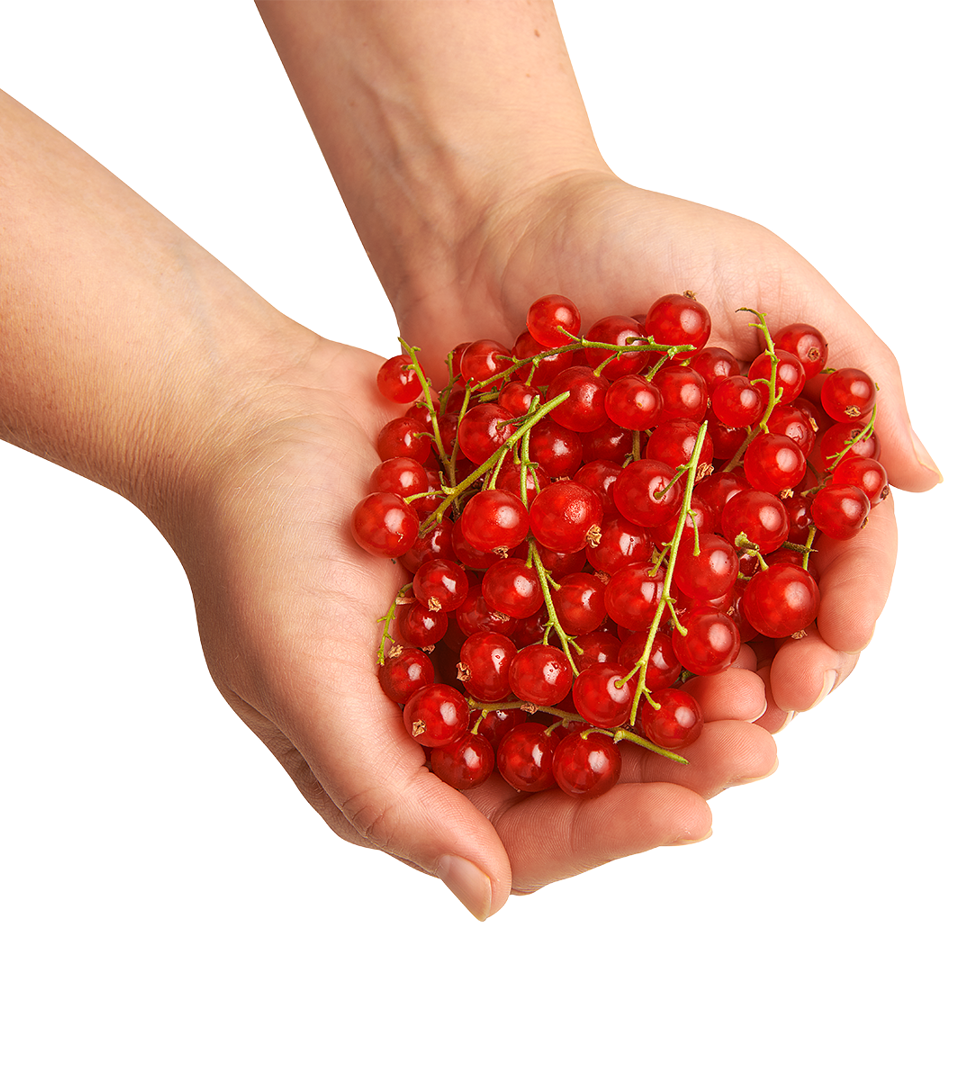 Recipes
Popular, decorative and versatile
Redcurrants are very versatile with their fresh tart taste and decorative appearance. They are wonderfully suitable for making jam or sauces that are not overly sweet, and deliciously refreshing in cheese cake or pies. They can nicely brighten up a salad and are also very tasty combined with couscous or roast turkey. Inspiration for recipes with redcurrants: eatme.eu.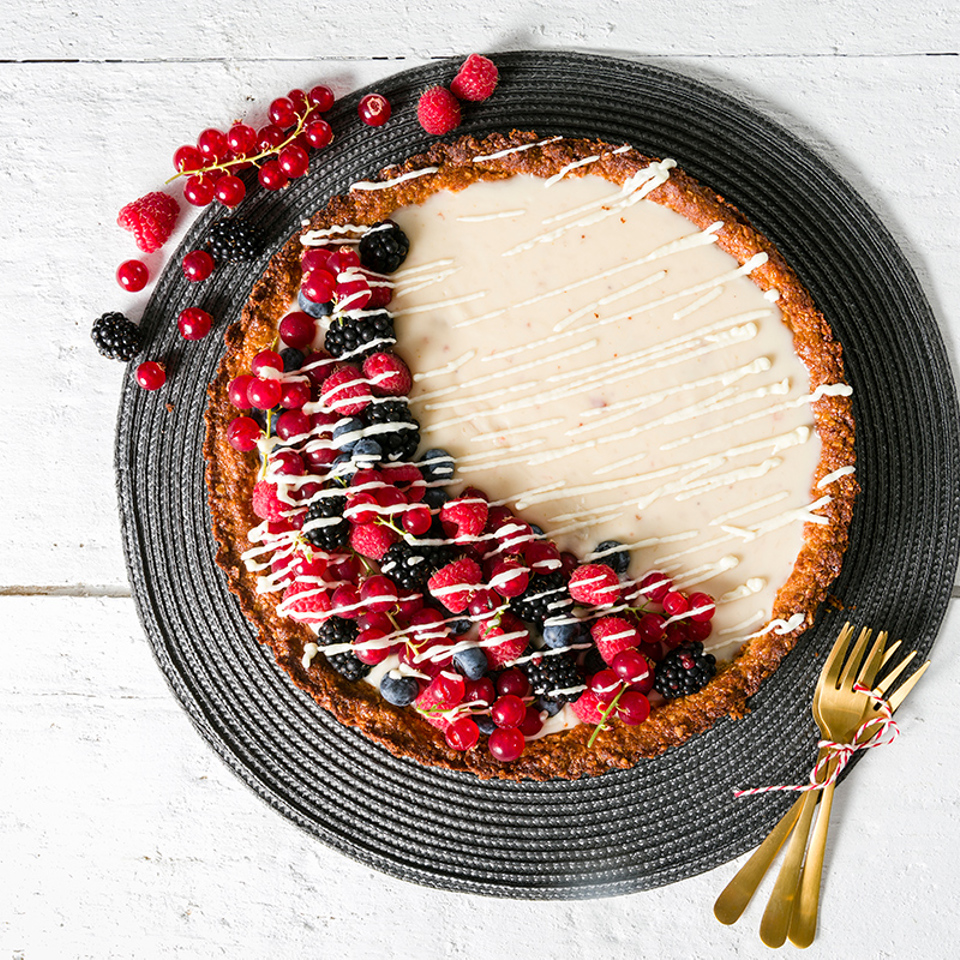 Sebastiaan van Altena
"Blackberries are the new blueberries!"
Languages:

NL and EN