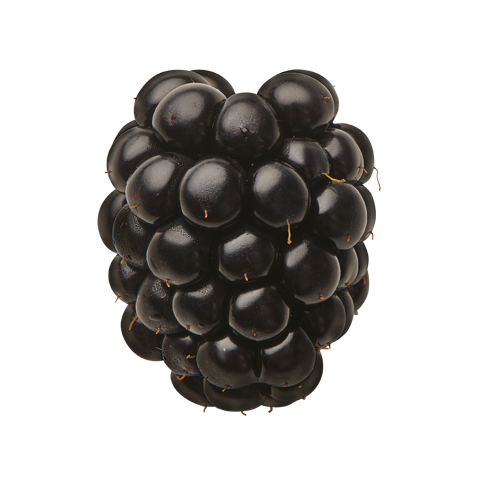 Blackberries
The blackberry is a juicy, purple-black fruit with a firm bite. Nowadays, enthusiasts are increasingly "picking" them from the refrigerated fruit shelf. Blackberries consist of clusters of smaller fruits, set around a soft core. They have a wonderfully sweet to slightly sour taste.
Go to content
Availability
Good available
Available
Little availability
Country

Jan
Feb
Mar
Apr
May
Jun
Jul
Aug
Sep
Oct
Nov
Dec
Netherlands

Netherlands

Low availability

Low availability

Low availability

Low availability

Available

Good availability

Good availability

Available

Good availability

Good availability

Available

Low availability

Mexico

Mexico

Good availability

Good availability

Good availability

Available

Low availability

Good availability
Growing and harvesting
The blackberry is a shrub plant, related to the rose. The growers cut pieces of stem from selected mother plants for potting up. The cuttings go into the cold store for four months before being planted in the greenhouse, under tunnels or in the open field. It takes them about 8 weeks to grow from flower to fruit.
The blackberries are picked by hand. After sorting, packing and cooling, they are quickly sent on their way to Berries Pride.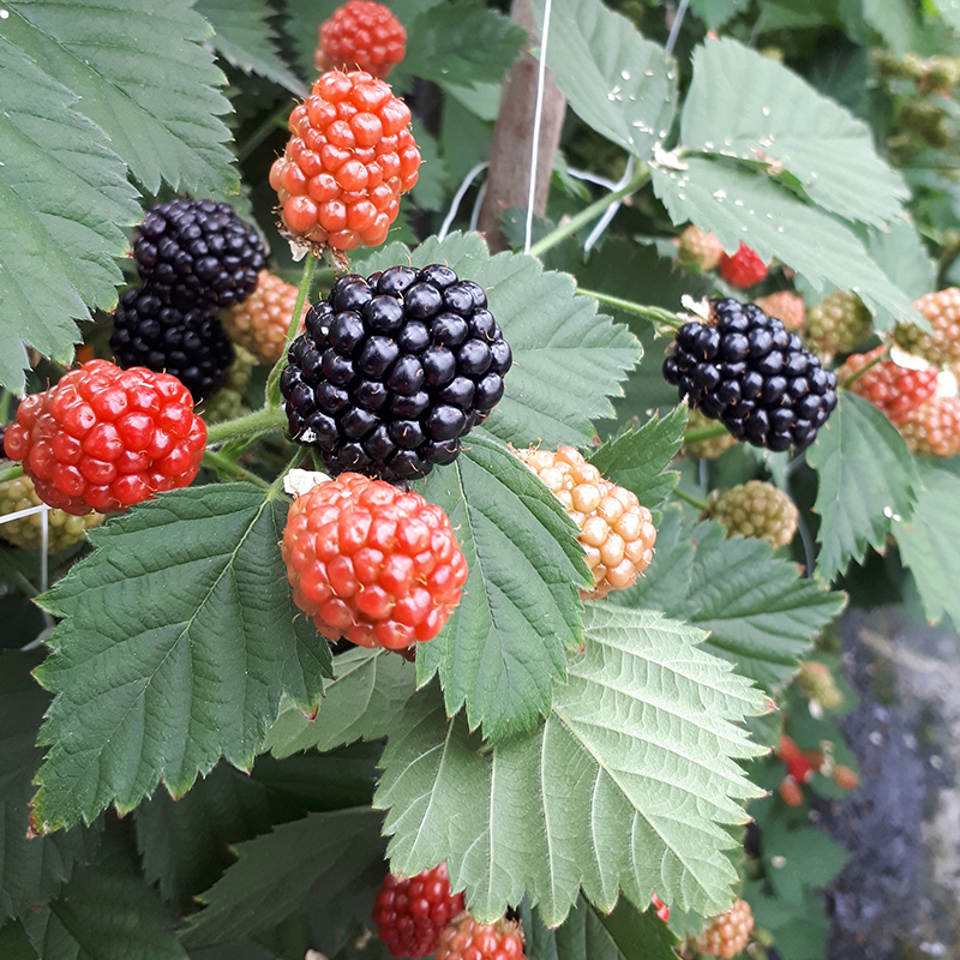 Packaging options
We supply blackberries in a variety of EAT ME packaging. The most popular options are cardboard or plastic trays of 125 grams. We sell these per package of 12 x 125 grams. This type of packaging optimally preserves product quality.
If you prefer a tailor-made solution, please contact Sebastiaan van Altena to discuss options.
Did you know that we are about to launch a sustainable packaging line for all our berries? We will keep you informed if you sign up for the newsletter.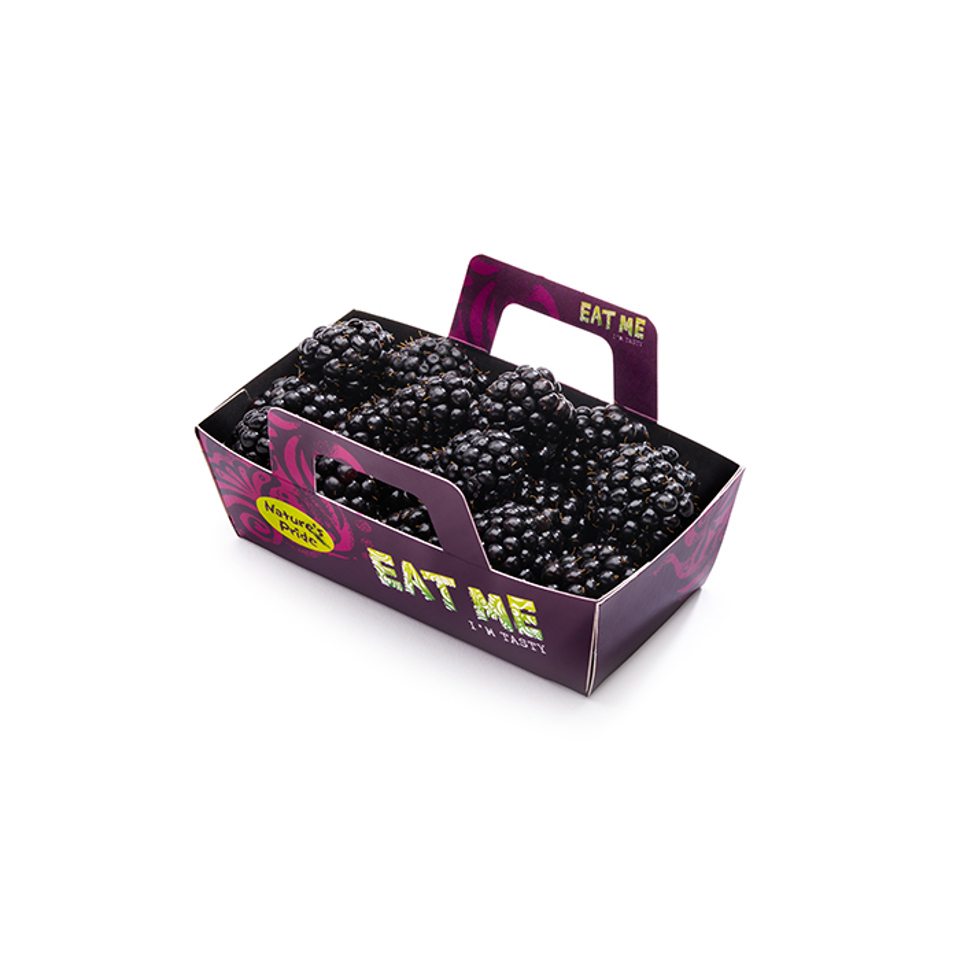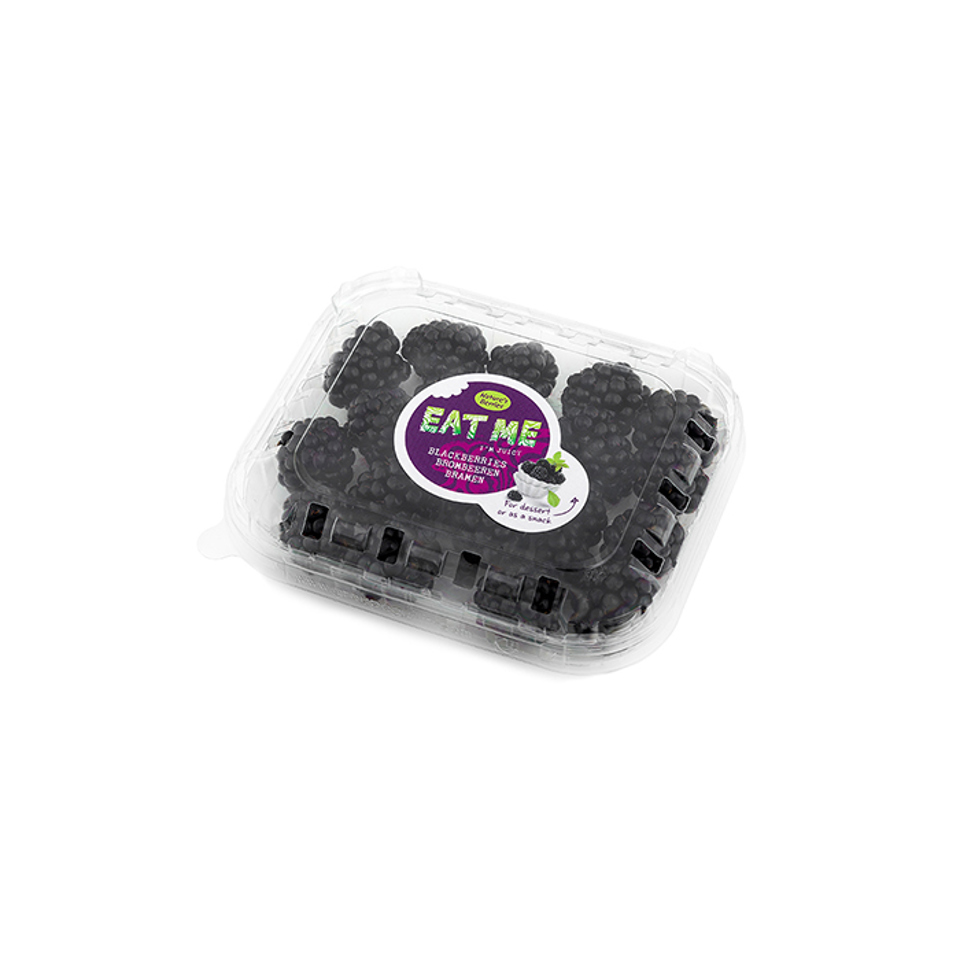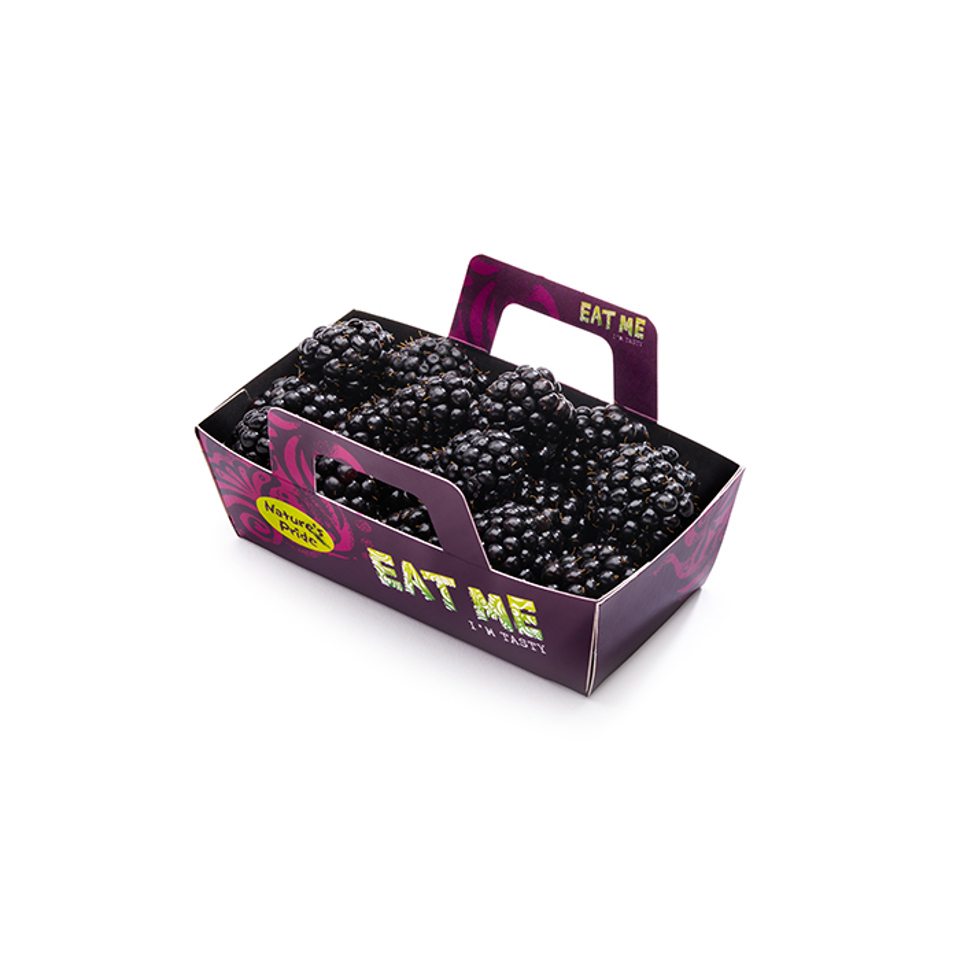 Cardboard tray Blackberries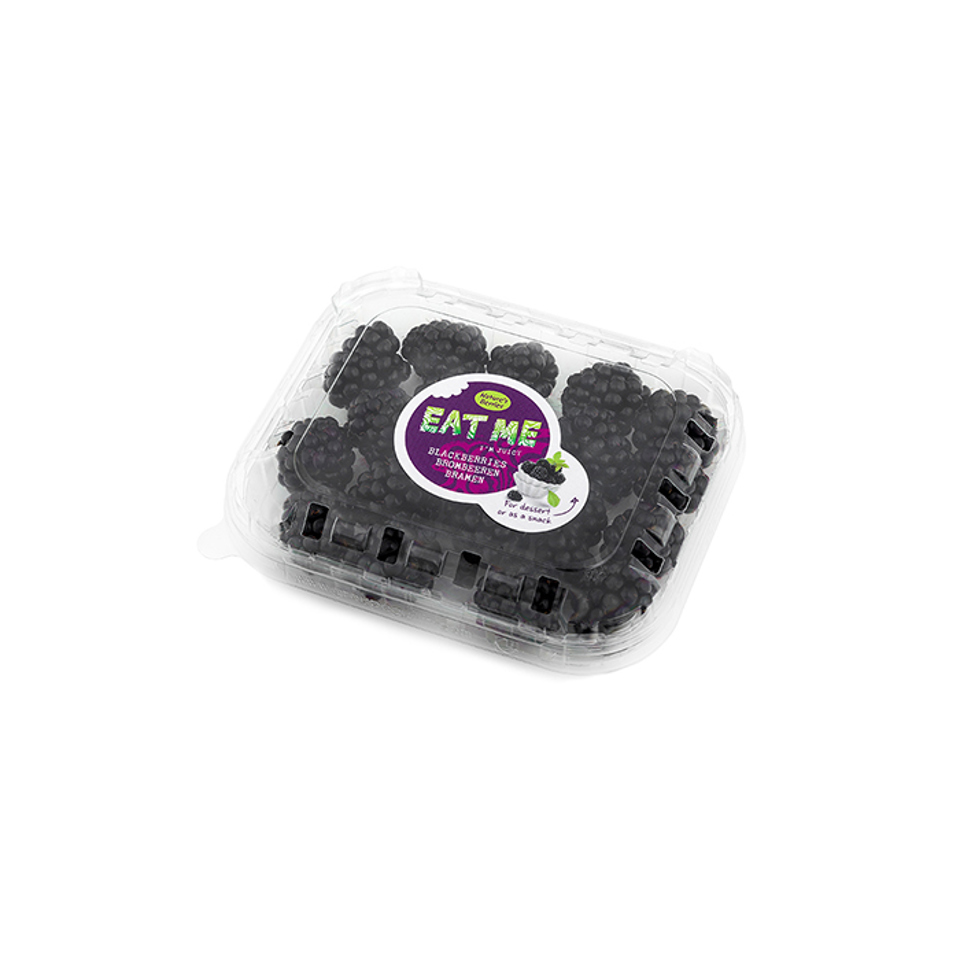 Plastic tray packaging Blackberries
Storage advice
Transport Refrigerated storage and transport are essential. Blackberries prefer a temperature between 2 and 4˚C.
The best place in-store is the refrigerated section.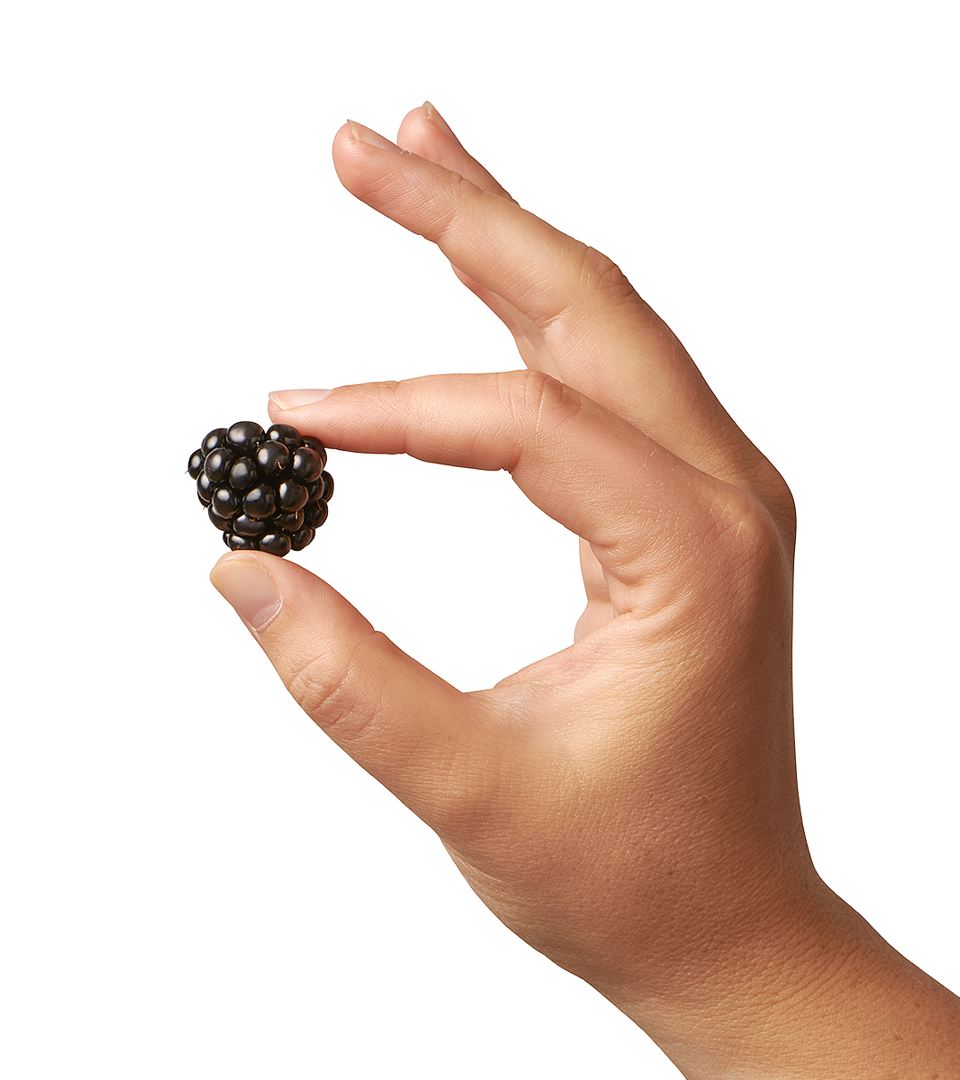 Nutritional value
37 Kcal/154kJ. 5.1 g Sugars. 0.0 g Fat. 0.2 g Saturated fat. 3.1 g Fibre. 5.1g Carbohydrates. <0.01g Salt. Percentage of daily reference intake: Vitamin A 18% 142 µg. Vitamin C 15% 12 mg. Vitamin E 20% 2.4 mg. Vitamin K 26% 19.8 µg.
Blackberries are rich in fibre and a source of vitamin A and C, which support the functioning of the immune system. Eyesight and skin also benefit.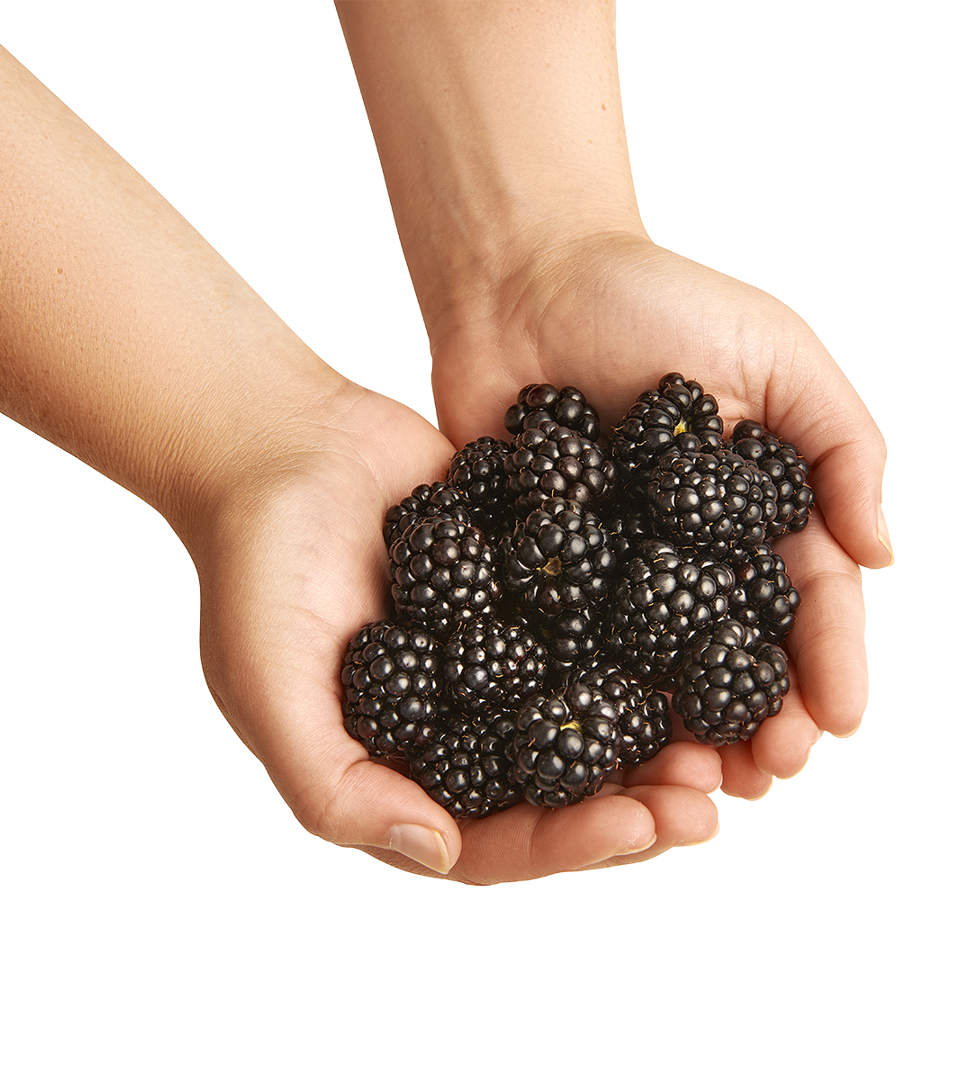 Recipes
Game and blackberries go well together
The blackberry is a versatile delicacy. Delicious to eat as a snack, but also a surprising and tasty ingredient in a variety of recipes, such as a refreshing combination with yoghurt for breakfast, or with vanilla ice cream for dessert. Blackberries also combine beautifully with smoked duck or goose, for example. For inspiring recipes, visit: eatme.nl.